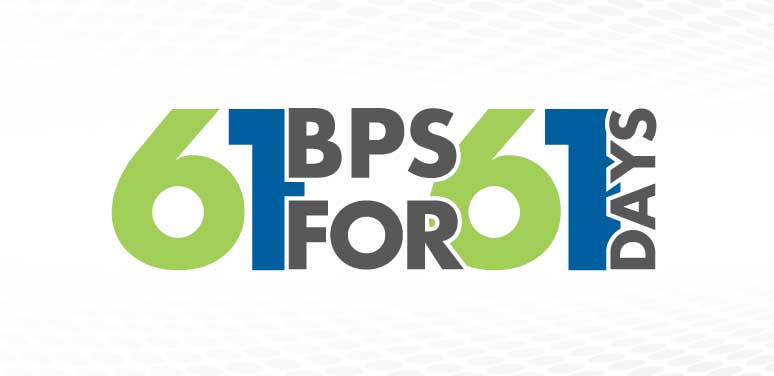 UWM Is Celebrating Our 6th Year Of Being The #1 Wholesale Mortgage Lender In The Nation
To celebrate being the #1 wholesale lender in the nation for the 6th year in a row – and UWM going public in 16 days from this announcement on 1/6 – we are thanking our partners by offering 61bps for 61 days (loans locked starting on 1/6, through 3/8/21) for qualifying borrowers. This is truly an exciting time, not just for UWM but for all mortgage brokers everywhere, and we won't stop until every borrower and every real estate agent knows that brokers are the best option every time.
Incentive Overview:
W2-income borrowers, along with pension, alimony, SSI are allowable (income that requires a schedule on their tax return is not allowable)
Available on all conventional purchases and refinances, FHA non-credit qualifying Streamlines and non-credit qualifying VA IRRRLs
Primary residence only
No REOs other than subject property at closing
No subject property rental income
Incentive will be applied as an LLPA
Special incentive available on loans locked on or before March 8, 2021, at 11:59PM EST
Join our network to take advantage of this special incentive and all the perks of partnership with UWM!