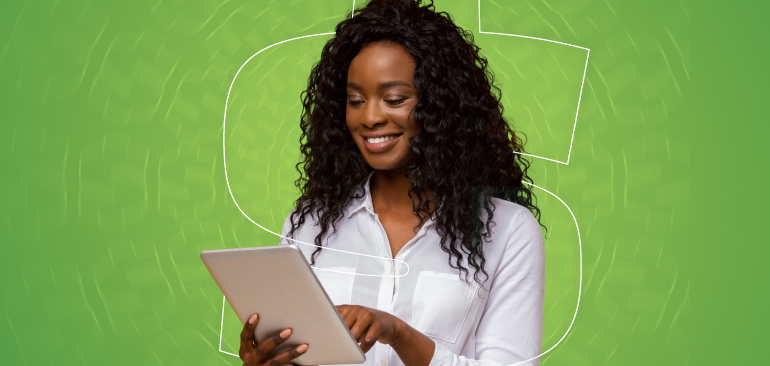 Earn Up To 150BPS Per Quarter To Build Relationships And Win More Business
One of the best things about being a broker is having control over your business — and at UWM, we believe in giving it to you, from loan submission to closing and everywhere in between. With Control Your Price, we give you the power to grow your business by earning up to 150bps per quarter to use when you need it, where you need it — whether that means earning an opportunity with a real estate agent or getting creative to win over a borrower. Here's how it works:
Earn bps As A Team And As An Individual
Control Your Price is tied to both your company's quarterly Account Service Report (ASR) status and your individual monthly PRO Ranking. The higher your rankings in any given quarter, the more bps you'll receive to use in the following quarter. (Earned bps don't carry over quarter to quarter.)
Each individual LO will earn an allotment of bps when their company achieves Diamond, Platinum or Gold ASR status. Plus, each LO can earn an additional 50bps if they achieve a PRO Elite status for all 3 months of the quarter. See below for a breakout of how you can earn up to 150bps.
Redeem With Ease
Control Your Price is built right into UWM's EASE platform, making redemption simple and intuitive. Just choose the loan you want to enhance from your pipeline, go to the Products and Pricing screen and click the Control Your Price button. You can allocate up to 40bps to any eligible conventional, government or non-agency loan up to $1 million at initial lock.
125 Bps To Use On Any Loan You Lock Now Through March 31
We gave all our clients 125bps to use as you choose for pricing enhancements in the first quarter. You can allocate up to 40bps each to any eligible conventional, government or non-agency loan up to $1 million. Start having more flexibility and control to grow your business today. If you have any questions, reach out to your account executive.
Control Your Price bps Match
UWM will match the number of Control Your Price bps you apply, up to an additional 40bps, on agency loans up to $200,000.
The Perfect Partner For Your Lo Partner Points
Control Your Price can be combined with LO Partner Points* to make your pricing enhancements — up to 40bps total per loan — go further. Or save your LO Partner Points for perks like closing gifts, appraisal credits and more to help grow your business.
Take control of your pricing now!
*Some restrictions may apply based on LO Partner Points guidelines.
**Maximum of 40 bps may be used per loan, maximum loan amount $1M. $5000 amount will vary by loan. Bps used may result in lesser or greater savings depending on amount of loan. $5000 savings is based on loan amount of $400,000 multiplied by maximum number of 40 bps per loan, with a grand total of 125 bps used across four $400,000 loans. Bps are not eligible on Florida Hometown Hero loans.