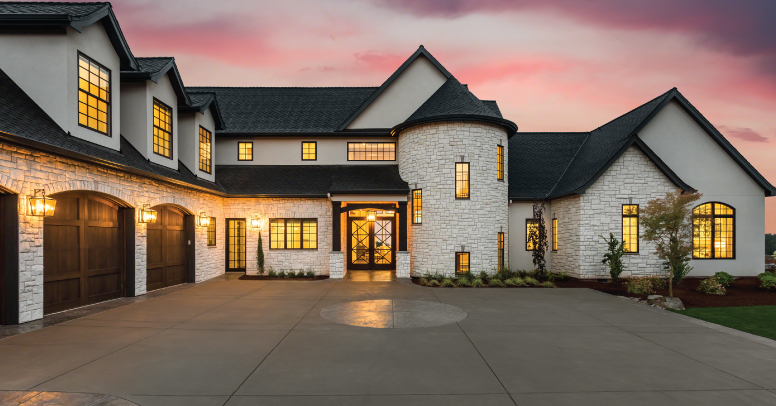 Give Your Jumbo Borrowers More Options And Great Pricing
UWM comes up BIG with jumbo loan products that help our broker partners compete and win. With Prime Jumbo, Prime Jumbo Released, Prime Jumbo ARMs, Prime Jumbo Interest Only and Prime Jumbo Max, you can give your borrowers multiple options and find the jumbo product that fits their needs.
Unique products for your unique clients.All five jumbo options give you the ability to run DU for approved eligibility and fast closings, and are specifically tailored to help you win more loans and better serve your borrowers. With Prime Jumbo, UWM will exclusively service the loan, maintaining borrower solicitation protection. With Prime Jumbo Released, ARMs, Interest Only and Max, UWM will sell servicing rights to other lenders, which typically results in better pricing for your borrowers. See specific details of each on our Prime Jumbo product page.
New Home Listing Tool. This helpful tool from UWM, exclusively available to UWM partners, is their guide to finding eligible properties in their area that may be for sale, along with the listing or selling agent. It's never been easier for our clients to reach out, offer services and expertise, and make a new connection that could bring in referral business for years to come.
Building a Jumbo campaign in Brand 360 is a breeze. Our broker partners enjoy access to free tools that let them develop an automated, custom-branded marketing campaign that can get the word out to borrowers at zero cost and with minimal effort! Client Connect lets them set up automated emails and texts, while Brand Builder elevates their customized marketing material to professional levels. Our clients can even schedule social media posts up to 30 days out using our Marketing Calendar, to stay in front of people and build up their real estate agent roster.
Information is subject to change. Certain restrictions apply. Subject to borrower approval.