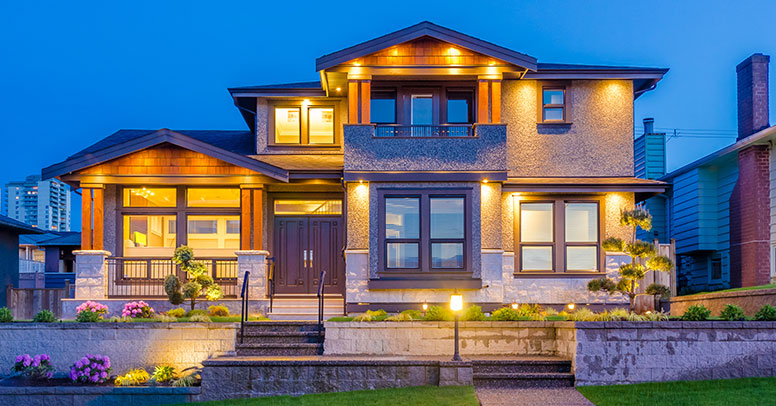 Help Borrowers Lower Their Interest Rate By Up To 3% At The Start Of Their Loan
Give your clients extra flexibility with a lower monthly payment by offering them a Temporary Rate Buydown to lower their interest rate at the start of their loan. It's a great option for almost any borrower, especially those who:
Expect an increase in their income in the next few years
Have excess seller concessions to use and want to take advantage of a low fixed rate
Are looking to do renovations, make upgrades, or buy furniture for their new home
Are going from renting to buying and want to ease into their mortgage with a lower payment
Temporary Rate Buydowns are available for:
Conventional primary and second home purchases
FHA and VA primary home purchases
Choose between these seller- or lender-paid 1-, 2- and 3-year Temporary Rate Buydown options:
3-2-1 buydown: A buydown of 3% in the first year, 2% in the second year, 1% in the third year, then back to the original locked rate in the fourth year for the duration of the term.
2-1 buydown: A buydown of 2% in the first year and 1% in the second year, then back to the original locked rate in the third year for the duration of the term.
1-1 buydown: A buydown of 1% in the first two years, then back to the original locked rate in the third year for the duration of the term.
1-0 buydown: A buydown of 1% in the first year, then back to the original locked rate in the second year for the duration of the term.
Here's an example of the potential savings on a 3-2-1 seller-paid buydown:
Conventional 30-Year Fixed
3-2-1 Temporary rate Buydown on a $350,000 loan for a borrower with a 700 FICO and a 90% LTV
3-2-1 Temporary Rate Buydown
Interest Rate
Monthly Payment*
Monthly Savings
Yearly Savings
Year 1
3.75%
$1,620.90
$649.19
$7,790.28
Year 2
4.75%
$1,825.77
$444.32
$5,331.84
Years 3
5.75%
$2,042.50
$227.59
$2,731.08
Years 4-30
6.75%
$2,270.09
–
–
$15,853.20
*The principal and interest payment on a $350,000 30-year Fixed-Rate Loan at 6.750% and 90% loan-to-value (LTV) is $2,270.09. The Annual Percentage Rate (APR) is 7.138% with estimated finance charges of $5,600. The principal and interest payments, which will continue for 360 months until paid in full, do not include taxes and home insurance premium, which will result in a higher actual monthly payment. Rates current as of 11/16/22. Subject to borrower approval. Some exclusions may apply.
The borrower must qualify for the full monthly payment (before the buydown rate is applied)
For the seller-paid option, seller concessions are deposited as a lump sum into a buydown account. A portion of this sum is released each month to reduce the borrower's monthly payments.

Use the Temporary Rate Buydown Calculator in The Source to check borrower eligibility
Give Real Estate Agents More Reasons To Partner With You
Here are a few things that can help you highlight the unique value you can offer to real estate agent partners with the backing of UWM and products like Temporary Rate Buydowns:
Working with a mortgage broker saves their buyers money. The average homebuyer who worked with an independent mortgage broker in 2021 saved an amazing $9,407.*
Time-saving tools that can get them to the closing table faster. UWM is constantly innovating to help you speed up the loan process so your partners can get their buyers into new homes faster with exclusive tools that:

Speed up title review
Transform the way you close with virtual and hybrid options
Help provide more certainty with the ability to check eligibility for an appraisal waiver using a soft credit check

Products for more of their homebuyers. You can offer increased homebuying power to a wider range of buyers. For example, Temporary Rate Buydowns (seller- and lender-paid 3-2-1, 2-1, 1-1 and 1-0 options) can help real estate agent partners negotiate seller concessions, which allows more offers to be accepted and can help them attract more buyers without lowering their seller's asking price.
Reach your audience with Brand 360. Getting the word out about the advantages of Temporary Rate Buydowns is crucial — and incredibly easy. Use our free tools to develop a custom-branded marketing campaign that will reach borrowers and real estate agents at no cost to you. Go To Brand 360 and click on "Temporary Rate Buydown campaign" to get started.
Information is subject to change. Certain restrictions apply. Subject to borrower approval.
*2021 HMDA, compiled by AIME and NDP Analytics. Comparisons based on conventional conforming 30-year fixed loans for debt-to income ratio 41-45% between top 10 wholesalers and top 10 nonbank retailers; low income defined as less than $52,200; interest savings assumes full term of loan.