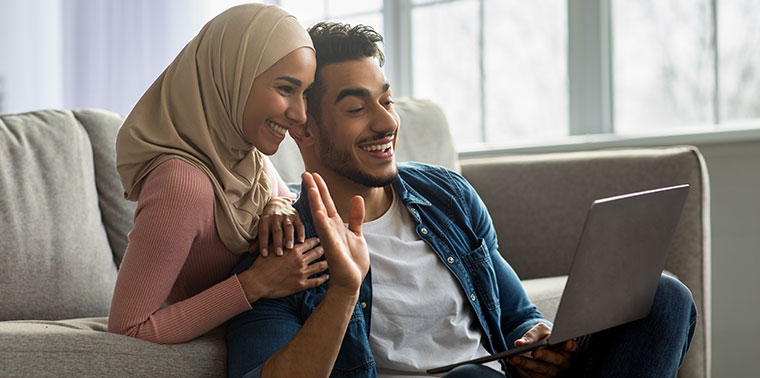 With UClose 3.0, we've improved UClose 2.0 to create a sleek, enhanced system that offers hybrid closings and streamlined virtual closings. Our smart technology helps reduce the number of escalations required throughout the process so you can go from CTC to closing in just minutes.
You can offer your qualifying borrowers three closing options to choose from within UClose 3.0:
In-Person Close
Hybrid Close – available for all products
Virtual Close – available for conventional loans only, and allows up to six borrowers to sign
Virtual Close* allows for more freedom than in-person closings and lets your borrower sign from anywhere at any time, on any device! Just send the docs, have the borrower sign them online and then meet virtually with a notary to complete any other required docs.
UClose 3.0 also gives you complete control over the closing process with enhancements that practically eliminate the need for a closer at all – though one will always be available at the click of a button.
See how UClose 3.0 makes closing faster, easier and more revolutionary than ever:
Easy-to-follow click-throughs that guide you through the closing process step by step
Time-saving services such as in-house notaries available 24/6, ability to generate your own final closing package and more –
More transparency with greater visibility of key information such as outstanding tasks and who is responsible. Get instant notifications whenever a fee change creates a tolerance issue, plus the ability to see everything the title company and closing agent sees
Open communication to collaborate directly with the settlement agent – a UWM closer is no longer needed to balance fees
More control via an enhanced Payoff Calculator that lets you make changes to fields including vesting, payoffs and more. Now you can see the resulting numbers without submitting an escalation for your changes
Plus, find marketing materials for UClose 3.0 in Brand 360's Brand Builder campaigns to get your borrowers and real estate agent partners fully onboard with these great features.
Ask your account executive for more information on UClose 3.0 from UWM.
*Virtual Close is not available for co-ops, manufactured homes, CEMA loans, Texas 50 (a)(6) loans or in the states of CA, GA, ME, MS, RI, CT, DE, MA, SC and WV.
Information subject to change. Certain restrictions apply. Subject to borrower approval.