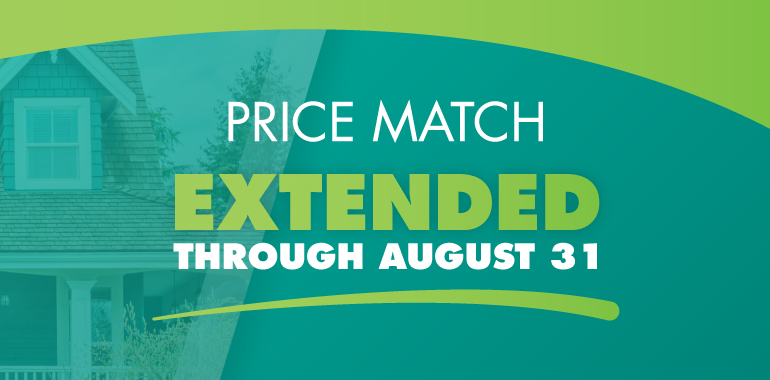 Extended Through August 31, 2021, At 11:59 EDT, UWM Is Offering A Price Match On Conventional And FHA Loans For Primary Residences
Just when you think having UWM as your lending partner can't get any better, we're offering price matching on conventional and FHA loans.
UWM will match conventional and FHA loans for primary residences with these 15 competitors on their 30-, 45-, and 60-day locks versus UWM's 15-, 30- and 45-day locks.
So now, in addition to getting unmatched client service, industry-leading turn times and cutting-edge tools and technology with UWM, you're getting the best pricing, too.
How Our Price Matching Works
In order for you to request a price match you must show:
Same-day pricing screenshot (within 90 minutes of locking with UWM, assuming no rate changes have occurred), including a full pricing detail breakdown, showing comparison and including the following loan parameters:

Lender logo
Product and Term (must be conventional)
Occupancy type (must be Primary Residence)
Rate
Lock period
FICO
LTV
CLTV
Escrow waiver (Y/N)
Loan amount
State
Purpose (Purchase/Refi)
Refi purpose (i.e., Cash-Out)
Property type (Single family residence, condo, etc.)
Date stamp of screen shot
Final price to final price (not including compensation or UW fee waiver)

Their 30-day lock versus UWM 15-day lock OR their 45-day lock versus UWM's 30-day lock OR their 60-day lock versus UWM's 45-day lock
Confirm that you've closed a loan in the last 90 days with one of the listed lenders above.
Download and fill out the UWM Price Match form
Then, simply send the following to pricematch@uwm.com within 90 minutes of your UWM lock action:
Price quote screen shot
Look for lock confirmation in EASE within 2 business days of form submission.
Please note that UWM price match is for initial locks only and does not apply to lock transfers or relocks. Relocks and changes to program, occupancy, or property type will be subject to worst case pricing.
Take advantage of everything UWM has to offer — speed, convenience, ease and now price.
Price out a loan now or contact your AE with any questions.
Information is subject to change. Certain restrictions apply. Subject to borrower approval. Applicable through Tuesday August 31st, 2021, at 11:59PM EDT