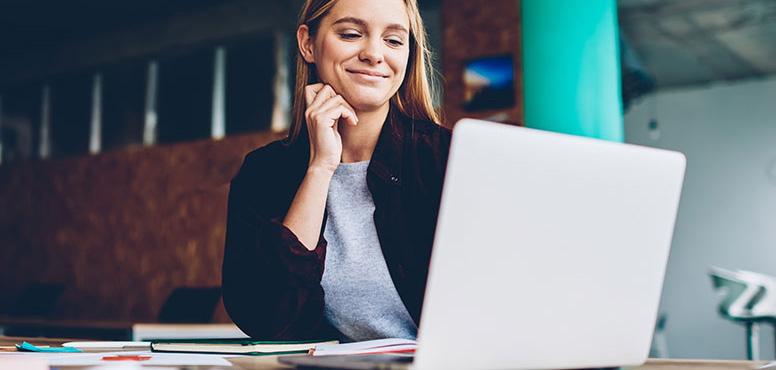 Are you taking advantage of all that our time- and money-saving tools offer? We're confident that the more you understand the power and potential our wide range of tools offer, the steadier and stronger your business will grow. That's why we're offering a series of 30- to 45-minute, instructor-led live demos that you can join anytime you need a comprehensive tutorial or quick refresher. Take a look at the tools currently being featured and be sure to check back as we introduce others.
Blink+ Basics - Account Setup and Borrower Experience
Mondays 1:30pm, Tuesdays 11:00am, 45 min
Getting Started: How to enroll and set up your company and personal accounts for success.
Brand 360 Integration: How to connect your borrower applications from Blink+ to your Brand 360 profile to help retain and connect with past clients.
Your Pipeline: How to use and customize your Blink+ pipeline to your business needs. Your Blink+ pipeline allows you to filter, change fields, easily discern leads from applications and more.
Borrower Experience: How the borrower application process works with a walkthrough of the Blink+ loan application, the borrower dashboard and how to upload documents, so you can be the expert to answer their questions along the way.
Blink+ Basics - Loan Origination System
Wednesdays at 3:30pm ET, 45 min
Credit Pulls: How to order tri-merge hard credit reports and overcome obstacles that may occur when pulling credit.
Products and Pricing: How to price out UWM products with accurate pricing or manually enter pricing from other lenders.
Conditions: How to add conditions to your loans. Pick from a list of pre-built conditions or create your own to get exactly what's needed from each borrower on a loan.
Document Generation: How to generate an initial disclosure package and fee itemization worksheet, print the 1003 and more to save time and help eliminate future errors.
Co-browsing: How to see what your borrower sees in Blink+ and help them get their application finished so you can submit more quickly!
Blink+ Advanced
Thursdays at 11:00am ET, 45 min
Campaigns: How to customize your application portal and invite real estate agents for visibility into the transaction.
Call Reports: How to create Call Reports and export them into Excel files to be audit- or compliance-ready.
Account Administration: How to manage fees, and real estate agent information, build conditions and more on behalf of your company to save time and help eliminate future errors.
UWM Insights
Every other Tuesday at 2:00pm ET, 45 min
Types of Reports: How to view separate reports for loans in your pipeline, funded loans, LO productivity and more.
Customizing Reports: How to customize and filter your reports for your business.
Save Views: How to save your customized views so you can generate a consistent daily report.
Exporting to Excel: How to export reports to your own systems for audit- or compliance-ready documents.
Use Cases: How to track and manage data as your business grows.
Brand 360 - Intro & Profile Setup
Tuesdays 3:30pm, Wednesdays 11:00am, 45 min
Getting Started: How to get your profile up and running with your personal info, disclaimers and company branding options. Plus, learn how Brand 360 impacts your FindAMortgageBroker.com profile.
Client Connect Alerts: How to set up automatic and manual alerts for your contacts; to make Client Connect work for you.
Social Media Account Connectivity: How to connect your social media profiles to the Marketing Calendar so you can schedule or automate your posts.
Brand 360 - Client Connect, Brand Builder and Marketing Calendar
Fridays at 4:00pm ET, 45 min
Client Connect: How to import, customize and review contacts and use drip campaigns so you can stay connected to those contacts to gain repeat and future business.
Brand Builder: How to create flyers, email blasts, videos, branded presentations and social banners around a variety of products and topics.
Marketing Calendar: How to create custom social media posts, schedule content up to 30 days in advance on all your social media platforms and stay in front of potential clients to increase your visibility and generate leads, while also tracking how the posts perform.
BOLT
Thursdays at 3:00pm ET, 1 hour
Benefits of BOLT: How running your loans through BOLT can help your workflow become even more efficient.
File Preparation: What loan criteria and document preparation are needed to successfully run BOLT.
Document & Workflow: How to classify documents and answer questions in each category, including using the Income Calculator.
BOLT Approval: How to obtain an income-verified BOLT approval letter, complete with outstanding conditions after a successful run.
UWM InTouch Mobile App
Every other Friday at 11:00am ET, 45 min
Loan Pipeline: How to manage your pipeline within the UWM InTouch mobile app. Lock pricing and more, all on-the-go from your smartphone.
Working With Conditions: How to view current and cleared conditions, scan and view documents and upload conditions to stay on track for closing.
Ultimate Loan Submission Status: How to work toward achieving an Ultimate Loan Submission by utilizing tools within the app and tracking your progress on each loan.
Easy Qualifier: How to use the app to generate quotes on any of our loan products and easily manage your scenarios to find the right fit.
Pipeline Tools: How to use our Home Value Estimator, Blink+, the New Home Listings Tool and more from within the app.
Creating Client Requests (CRs): How to create and view CRs, add comments and view/cancel resolved CRs in the app.