It pays to partner with uwm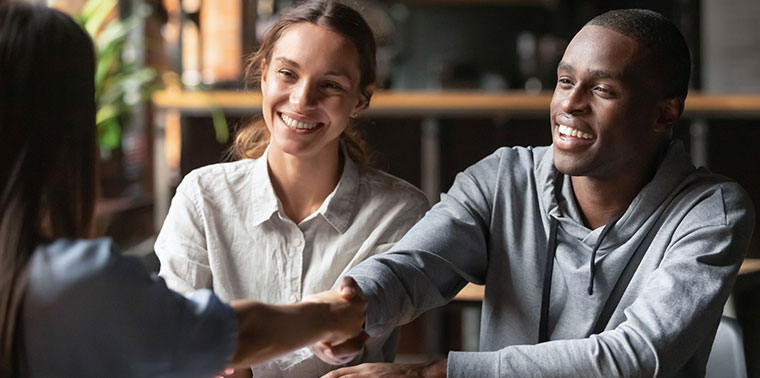 LOOK AT ALL THE WAYS WE CAN HELP YOU & YOUR BORROWER'S BOTTOM LINE
At UWM, we know that rates aren't the only things that help you win a deal. Additional fees, business expenses and more all figure into the cost of every loan. That's why, in addition to competitive rates, we're always looking for ways we can help you be even more competitive with your costs.
Here are just a few:
$44 Credit Reports – Exclusively From UWM
In partnership with CoreLogic Credco, our broker partners now have access to tri-bureau credit reports along with the same credit report benefits we already offer for a flat fee of $44.15.
$350 Flat Closing Fee
Reltco and Nations Title Agency is offering UWM clients a $350 all-inclusive closing fee nationwide for virtual, hybrid and in-person closings, and reduced Title Commitment fees.
Save with Turbo Insurance Group
An innovative insurance brokerage that offers you significant savings on comprehensive business insurance for you and homeowners insurance for your clients.
Escrow Waivers up to 97% LTV with No Escrow Waiver Fee
UWM has eliminated the escrow waiver fee nationwide on most conventional loans up to 97% LTV to give you a big competitive advantage over large banks and mega retail lenders. Limited to 80% LTV in NM by state law.
Customize Your Loan
Outprice your competition by offering custom rates to the thousandth decimal point with Exact Rate. Give yourself the edge with borrowers by picking the exact number of days you want to lock a loan in with Custom Lock. And with Flex Term, allow borrowers to choose any term, from 8–30 years, that fits their budget and allows them to potentially save thousands of dollars in interest.
Elite BPMI
Give your 620+ FICO borrowers a lower payment with some of the lowest M.I. pricing available.
Brand 360
Make it easy to retain past clients, market to borrowers and real estate agents, and promote your brand through our all-inclusive portal inside of EASE.
New Home Listings Tool
Stay on top of what's going on in your local purchase market to better serve your partners.
Success Track
A series of courses for loan officers, processors and broker owners that delivers the knowledge and confidence you need to succeed.
Partner Services
Free customized consultation and advice from UWM specialists in areas including recruiting, compliance, technology, marketing and more.
Information subject to change. Certain restrictions apply. Subject to borrower approval.