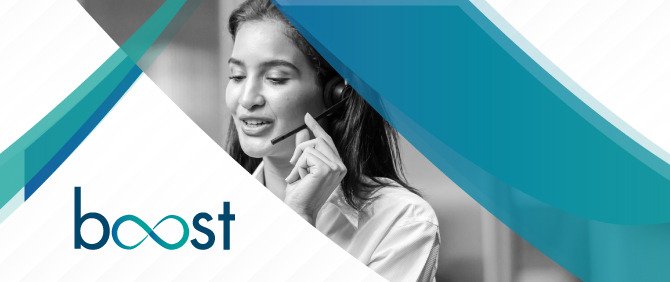 Take Advantage Of UWM's Growth Marketplace
With Boost, we've curated some of the most valuable business tools and resources for our partners and put them in one marketplace. Boost provides streamlined access to the services below — providing the opportunity for you to grow and manage your business more effectively
As part of our Brand 360 marketing platform, you can set alerts to monitor past clients through Client Connect, helping you manage relationships and gain repeat business. With Brand 360 Live Transfers in Boost, you get access to have your past clients called on your behalf based on these alerts. Once your client is on the line, the Boost team will live transfer the call to you so you can earn that client's business again. You control your settings and have the flexibility to select any or all of the following alerts to be monitored and called on:
Credit Score Watch
MI Drop
Rate Watch
Equity Watch (Unite)
Credit Report Watch (UConnect)
Home Listing Watch
Loan Anniversary
UWM will identify and establish potential real estate agent partnerships on your behalf and provide strategies and best practices to help you succeed. We will target real estate agents who partner with retail lenders and set up personal one-on-one meetings for you on your behalf. When you submit and pay for an order, you can choose the state and county you want to establish the connection in, as well as the meeting location.
Purchase leads at a discount that you can tailor to fit your budget and current business needs — with no long-term contract required. You also have the option to have the Boost team call leads on your behalf and live transfer them back to you.
Join UWM's network to access Boost, see pricing and add funds.