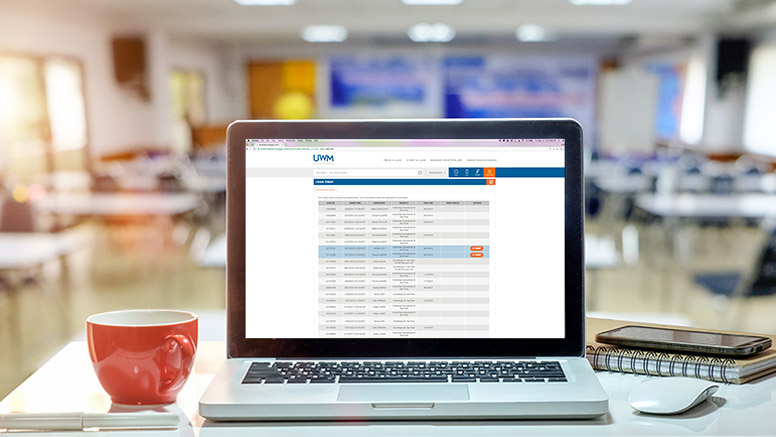 SORT YOUR PIPELINE LIKE A PLAYLIST
Take control of your pipeline with Loan Swap from UWM. With Loan Swap, you can see the order of your loans waiting in line to have conditions cleared and choose the loan you want reviewed first.
Note: To be eligible for Loan Swap, loans must be in "Approved with Conditions" status. You can only swap loans within the same product family and each loan can only be swapped once before being reviewed. Call your UWM AE for details.
KEY BENEFITS FOR YOU
Quickly see which loans are up for conditions review
Easily swap loans in the same product family
Prioritize your loans to meet your borrowers' timelines
WHAT THEY'RE SAYING
Having this much control over my pipeline is unprecedented. Not only can I see where my loans are in line, I can fast track them when needed to keep my borrowers happy and my business moving.
AMIT PARIKH
President
Mortgage 360 Inc.