One-Click AUS / EZ Findings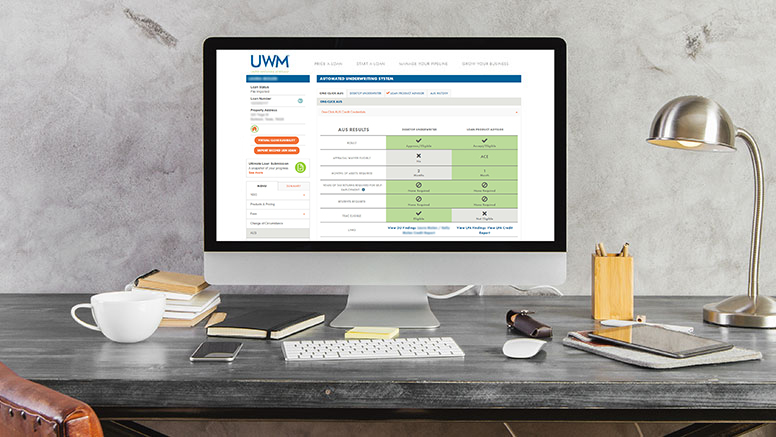 Instantly compare DU and LPA and get simplified AUS findings
With just the click of a button, One-Click AUS runs DU and LPA simultaneously and provides an instant comparison to help you decide which is best for your borrower. And EZ Findings presents you with an easy-to-understand, simple-to-follow checklist so you know exactly what you need — and nothing you don't — to submit your loan to UWM. If you prefer to view the original findings, you can do that, too. Together, One-Click AUS and EZ Findings help take the guess work out of what conditions will be needed, eliminating the back and forth that can take place with other lenders.
Key Features
Instant, side-by-side comparison of DU and LPA
Simplified, straightforward findings
Short version findings can be expanded for more info
Information subject to change. Certain restrictions apply. Subject to borrower approval.