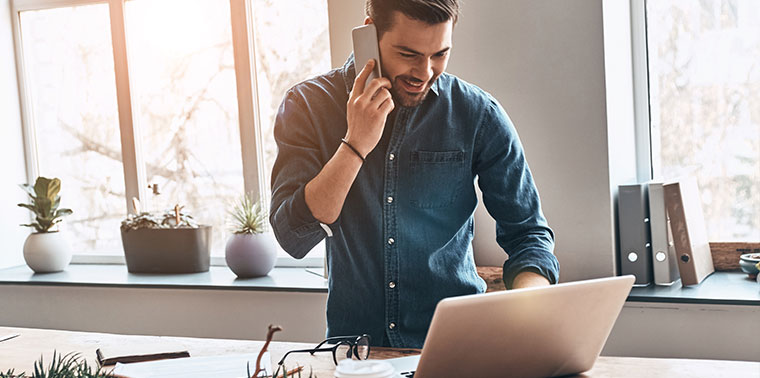 Spend Less Money, Enjoy More Peace Of Mind
Available exclusively from UWM, Safe Check allows you to pre-qualify your borrowers with a single soft credit check or a tri-merge soft credit check. Determine if they're eligible for an appraisal waiver prior to submitting the loan to underwriting to provide a more streamlined initial borrower approval experience that gives you the confidence you need to move ahead. And protect your business and your borrowers from unwanted credit trigger lead solicitations.
Available on conventional loans
Get an appraisal waiver pre-check before submitting your loan. Run Safe Check through One-Click AUS to see whether the loan is eligible for an appraisal waiver before submission
Delay trigger leads. Safe Check lets you run a single or tri-merge soft credit check before you need to order a full credit report that can take longer and result in credit trigger lead solicitations

Remind your borrowers they can opt-out from credit and insurance offers by going to OptOutPrescreen.com or calling 1-888-5-OPT OUT (1-888-567-8688)
Learn more about pre-screened offers at consumer.ftc.gov

Avoid affecting FICO scores. The soft credit check also lets you pre-qualify borrowers without negatively impacting their credit score
Provide more valid pricing. With a tri-merge, you'll have a more accurate FICO since the score will be the same as a hard credit check
Check for liabilities that are automatically imported into EASE.
Use Safe Check with BOLT to obtain an initial borrower approval in as little as 15 minutes and help your borrowers get into the home they want
You can select Safe Check and see pricing for a single or tri-merge, soft credit check from the AUS screen in EASE.
By clicking the links above, you are being directed to a third-party website. Additional terms may apply. United Wholesale Mortgage does not endorse or make any representations regarding the services provided by third parties.
Information subject to change. Certain restrictions apply. Subject to borrower approval.