About President/CEO Mat Ishbia
Discover Mat Ishbia's full biography, and how he led his team to become the #1 overall lender in the nation.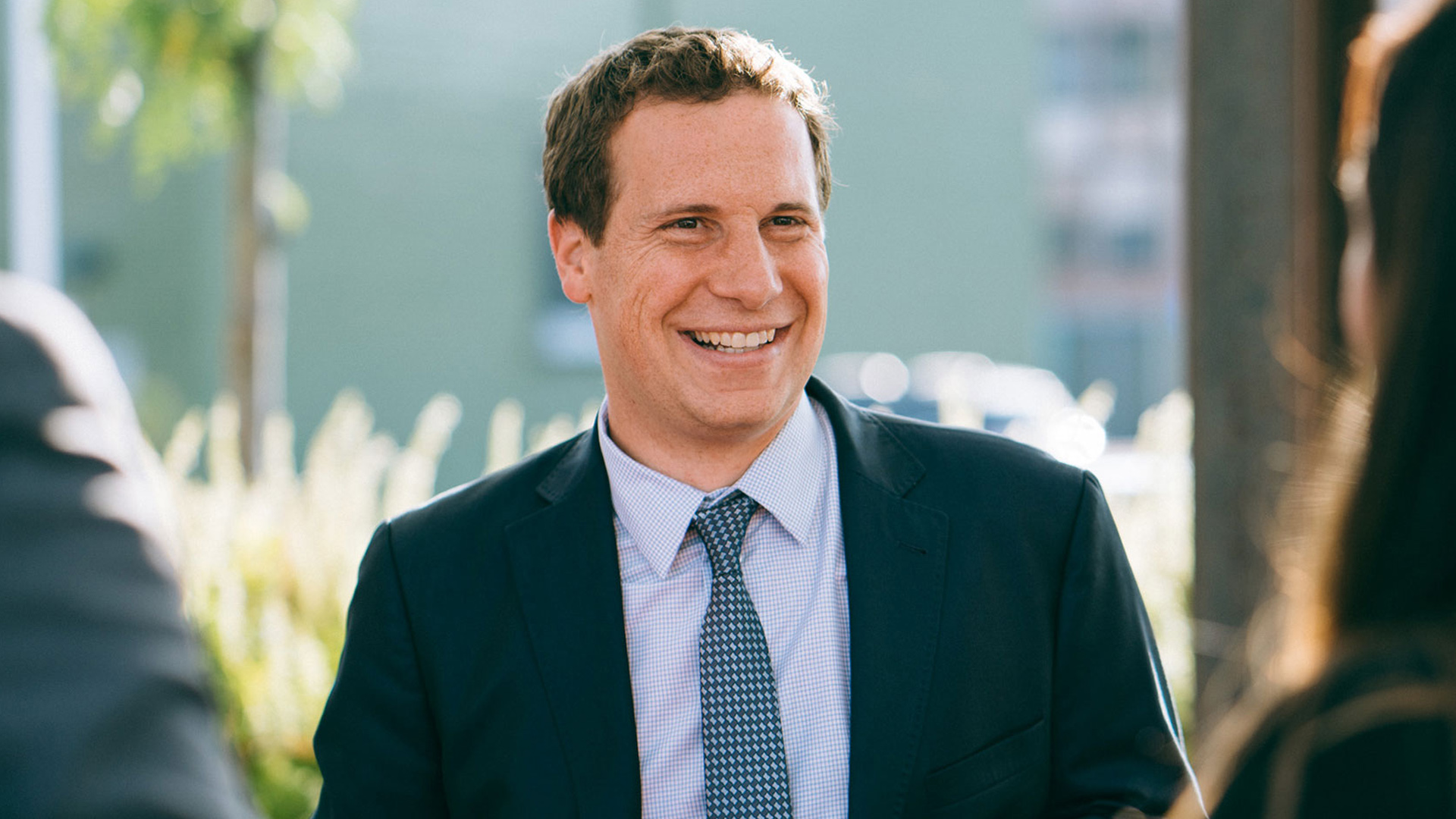 Mat Ishbia is the President and CEO of United Wholesale Mortgage. Under Mat's leadership, UWM has soared to new heights, becoming one of the most innovative lenders in the industry. Mat is known as a prominent advocate for mortgage brokers nationwide and regularly promotes the wholesale channel on national platforms such as CNBC and Fox Business. With his laser focus on supporting independent mortgage brokers across the country and growing the wholesale channel, Mat has taken UWM from a 12-person company to the #1 overall mortgage lender in America, while also retaining the title of No. wholesale lender for 8 consecutive years. In January 2021, Mat took UWM public in the largest SPAC deal ever (NYSE: UWMC), shining a larger spotlight on the entire wholesale mortgage channel and elevating the status and value of brokers nationwide.
Building a winning team
Prior to joining UWM, Mat played for Michigan State University's basketball team for four years – going to three Final Fours and winning the National Championship in 2000. He also spent a year coaching alongside Tom Izzo.
After graduating from MSU's Eli Broad College of Business in 2003, Mat left the MSU basketball program to join the company his father founded, United Wholesale Mortgage. He joined UWM as its twelfth team member, beginning his tenure in Operations and learning the mortgage process from the ground up, originating loans and working as an outside account executive. Over the next 10 years, Mat's sports background, leadership style and dedication to a team-focused business approach enabled him to gain record-breaking wholesale market share and rapidly grow UWM into a leading lending operation.
One of Mat's biggest contributions to the channel was to put mortgage brokers at the center of his business and the company's only focus. He accomplished this by bringing all account executives in-house and giving brokers direct access to them, as well as their underwriters and closers. At the time, this was a new concept to the industry and something other lenders weren't yet practicing.
By 2013, Mat was named CEO and the company moved to a larger building to house their rapidly growing staff of 1,200 team members. Growth continued as UWM gained more and more market share, earning their spot as the No.1 wholesale mortgage lender in the country by 2015 (where UWM has remained ever since).
By 2018, UWM had already outgrown their new location and moved once again — this time into a 610,000 square foot building in Pontiac, Michigan. Within a year, a second building was purchased across the street, adding another 900,000 square feet, which would be connected in 2020 by the nation's largest enclosed pedestrian skywalk.
At the end of 2019, Mat and his 4,700-person team set a new industry record with $107.7 billion in mortgage loan volume — the most volume by any wholesale lender in history — more than doubling its 2018 mortgage loan volume of $41.5 billion. He also released his first book that year, "Running the Corporate Offense: Lessons in Effective Leadership from the Bench to the Board Room," detailing how his experience on MSU's basketball team helped influence his leadership style and company culture.
In 2020, UWM added a third building to their growing campus with the purchase of the newly-named UWM Sports Complex — adding an additional 375,000+ square feet for a total of over 1.9 million square feet of space.
In January 2021, UWM went public in what was the largest SPAC deal at the time, which valued the company at $16.1 billion. UWM is listed on the New York Stock Exchange as UWMC.
Today, Mat is known as the most prominent advocate for mortgage brokers nationwide while promoting the wholesale channel on national platforms such as CNBC, Fox Business, Yahoo! Finance and Bloomberg TV. During Mat's time as CEO of the largest wholesale lender, mortgage brokers have experienced more growth than the previous 10+ years.
Most recently, Mat was recognized as the Crain's 2022 "Newsmaker of the Year". He also received the EY Entrepreneur of the Year award in 2021 and has been named one of the "25 Most Connected Mortgage Professionals" by National Mortgage Professional magazine, as well as one of Mortgage Professional of America's "Global 100.". Additional accolades include being named a "Rising Star" and "Vanguard Award" winner by HousingWire.
Giving back to the community
Ishbia is passionate about philanthropy and focuses on creating opportunity for kids and his local community.
In 2018, when Ishbia's company moved to Pontiac, MI, UWM was eligible for $1.9 million in tax breaks for its new headquarters. Ishbia made the decision to return the money to the Oakland County Brownfield Redevelopment Authority.
In 2020, Mat Ishbia donated $32 million to Michigan State University athletics, the largest single cash commitment in MSU's history from an individual. In addition, Mat, through UWM, offered every single Michigan State University football, basketball (men's and women's), and women's volleyball player the opportunity to sign an NIL deal.
Closing out 2020, Ishbia also donated $1 million to the V Foundation to support Dick Vitale's efforts to raise awareness for pediatric cancer research.
In 2021, Ishbia purchased Ultimate Soccer, in Pontiac, MI, and committed $10 million to enhance it to provide a space free of charge for local youth sports and recreation, while renaming it the UWM Sports Complex. The state of the art facility now holds 8 full basketball courts, 16 volleyball courts, two soccer fields and an indoor track. His goal is to ensure those who may be facing cost and transportation barriers are able to access the facility.
The same year, Mat donated $500K to help fund The Flint Sports Complex at Sylvester Broome Empowerment Village to enable kids in Flint, Michigan to develop leadership skills through sports and teamwork.
Recently, Ishbia donated another $1 million to the V foundation in 2022 which was matched by his brother, Justin to continue supporting the organization's efforts in pediatric cancer research. He also made a generous donation to Beaumont to support a renovation of the hospital's Cardiovascular Intensive Care Unit.