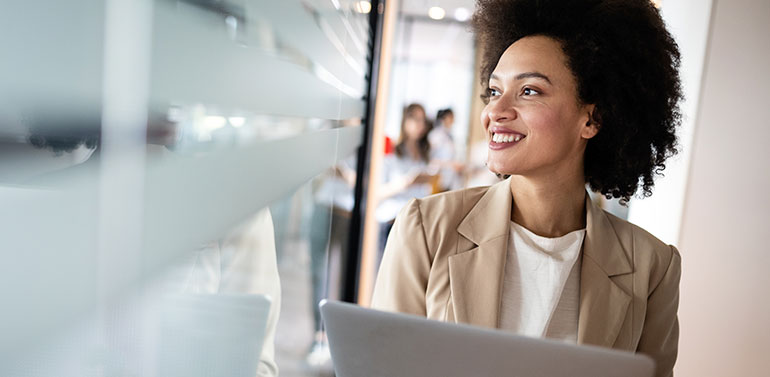 At UWM, We Offer An Exceptional Financial Institution Program To Complement Our Powerful Broker Channel
Get More From Your Partnership With Us
When it comes to our financial partners, relationships are everything. And who knows about relationships better than you? As a community bank or credit union, you are uniquely and deeply connected to your customers and members – a level of trust we appreciate and understand. In fact, we value our relationships so highly that we promise never to market our services to your customers and members. We are your silent partner, always working behind the scenes in your best interest.
UWM is a non-depository, publicly-held, wholesale mortgage lender. As the #1 mortgage lender in the nation for seven years running, our exclusive product offerings, streamlined loan process and industry-leading technology and tools can help you compete against the megabanks. And through our partnerships with Fannie Mae, Freddie Mac and Ginnie Mae, we offer a full set of mortgage products to meet more of your customers' and members' needs.
We Make Originating, Processing And Closing Loans Fast And Easy
Our turn times are two to three times faster than the industry standard, and it doesn't matter if you have a large processing team or no processing team at all. If you need help along the way, your UWM Account Executive is available in a flash. Our AEs are in-house, on-the-phone warriors, not road warriors. We believe in direct communication with the teams working on your loans, so you're free to call your underwriters and closers directly.
And we're continually developing innovative tools that help you keep your customers and members informed and engaged, including:
Brand 360, our all-inclusive marketing and client retention portal that makes it easy to stay connected with your customers and members, with features including:

Client Connect provides automatic alerts when it's time to reconnect with past customers, including when they're eligible to drop Mortgage Insurance (M.I.) or when they qualify for a lower interest rate
Brand Builder allows you to build completely customized marketing materials with your logo for customers and members, as well as real estate agents — even including custom-pricing scenarios
Marketing Calendar lets you schedule social media posts up to 30 days in advance — just set it and forget it

Blink+, our free online mortgage application that's your Point of Sale (POS) + Loan Origination System (LOS) + Customer Relationship Manager (CRM) all-in-one package. With it, you can:

Provide a secure online applications for customers and members
Use it with all devices
Use it with any credit provider