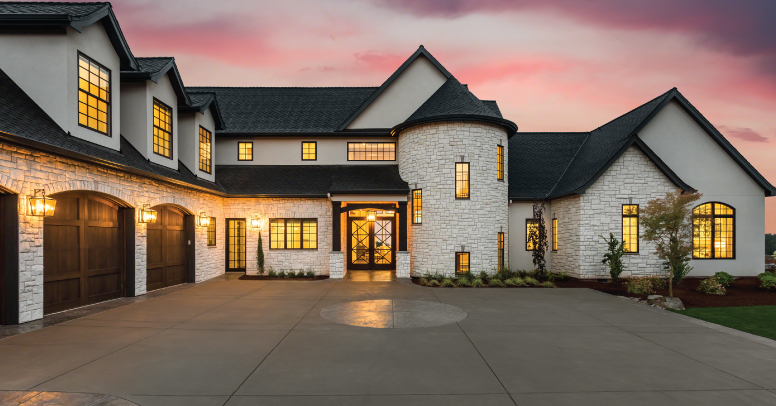 Give Your Jumbo Borrowers More Options And Great Pricing
Giving your borrowers options is what brokers do best. Prime Jumbo up to 89.99% LTV and Prime Jumbo Released up to 80% LTV let you do exactly that — all while competing and winning against banks and retail lenders on desirable Jumbo loans. Both offer the ability to run DU for approved eligibility and fast closings, and each is specifically tailored to help you win more loans and better serve your borrowers.
The biggest difference? UWM won't retain servicing on Prime Jumbo Released loans and our typical non-solicitation protection will not apply, creating a savings that you can pass along to your borrowers. Of course, UWM's Brand 360 is always available to help you stay in front of your borrowers.
Check out the chart below to see how Prime Jumbo and Prime Jumbo Released compare.
See The Differences
Prime Jumbo
Prime Jumbo Released
Unique to UWM
More in-line with other wholesale and retail lenders' Jumbo products
UWM services these loans
Loan sold immediately and can be sold multiple times to different investors
15- or 30-year fixed
30-year fixed
Competitive pricing
50-100bps better pricing than Prime Jumbo
Borrower Solicitation Protection
No Borrower Solicitation Protection
Up to 89.99% LTV
Up to 80% LTV
Purchases up to $3M, one appraisal required
Refinances up to $2M, one appraisal required
Refinances over $2M, two appraisals required
For loans up to $2M, one appraisal required
For loans over $2M, two appraisals required
All other requirements are the same
Additional Details For All Prime Jumbo And Prime Jumbo Released Loans:
Maximum loan amount $3M
Maximum DTI 45%
Minimum FICO 680
No M.I. required
Minimum loan amount $1 over county loan limit
Primary, second and investment properties eligible
Available on Texas Conversion loans
Appraisal waivers are not available
Restricted Stock Units (RSU) income accepted
Just run through DU, receive an approve/ineligible response and submit to UWM
For loans up to $2M, no extra reserves required – reserves follow DU requirements
For loans over $2M, 18 months of reserves required
Information is subject to change. Certain restrictions apply. Subject to borrower approval.