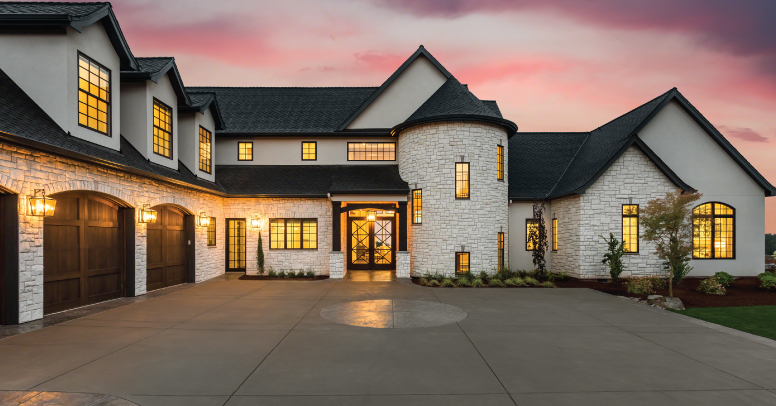 Available On 15- & 30-Year Fixed Loans With Up To 89.99%* LTV And No M.I. Required
Competing with banks and retail lenders for high loan amounts can be a real challenge for independent brokers due to a lack of options from your lender partners. With Prime Jumbo, UWM's innovative jumbo loan product, you'll have the edge with competitive rates, simplified guidelines, the ability to run DU for approved eligibility and fast closings on 30- and 15-year fixed loans up to $2M with an LTV up to 89.99*.
A combination of two former UWM products – High Balance Nationwide and Jumbo Bank Buster – Prime Jumbo offers higher loan amounts than a conventional loan and a lower down payment than you would traditionally need for a jumbo.
Prime Jumbo details include:
30- and 15-year fixed up to $2M
Available on loans with an LTV up to 89.99%*
Maximum DTI 45%*
Minimum FICO 680*
No Mortgage Insurance (M.I.) required
Available on purchases and cash-out and rate/term refinances
Primary and secondary residences and investment properties
Just run through DU, receive an Approve/Ineligible response and submit to UWM
No extra reserves required – reserves follow DU requirement
Minimum loan amount $1 over county loan limit
Only one appraisal required for loans up to $1.5M
Appraisal Promise is applicable on Prime Jumbo loans
Appraisal waivers are not available on Prime Jumbo loans
Not available on Texas 50(a)(6) or Texas Conversion loans
Get more of your borrowers into their dream homes and dream loans more quickly with Prime Jumbo.
*Information is subject to change. Certain restrictions apply. Subject to Borrowers qualifications.