Celebrate Six Days of Thanks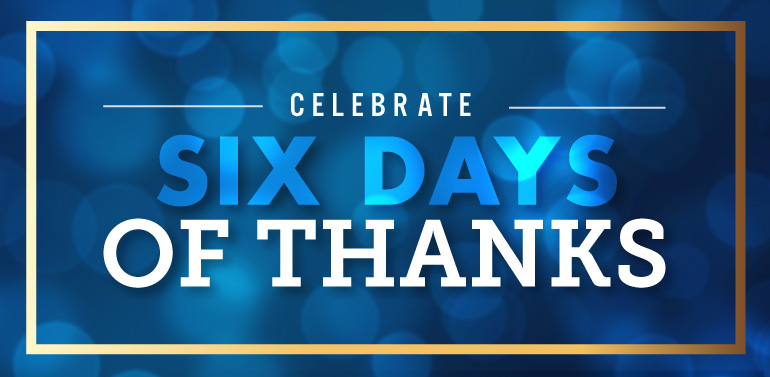 Earn up to 7,500 bonus Partner Points
For many, Black Friday and Cyber Monday are the most important shopping days of the year. But as part of the celebration of UWM going public – and taking the broker community with us – we're celebrating Thanksgiving with our Six Days of Thanks by offering you special bonus points that can help you grow your business. From Wednesday, November 25th to Monday, November 30th*, earn up to 7,500 bonus Partner Points for signing up for Blink+, Brand 360 and UWM InTouch.
To make it even easier, we're offering additional training sessions during this bonus points period. Register now for each of the following: Blink+ Webinar, Brand 360 Webinar and UWM InTouch Success Track Elective.
Remember, you have only six days to take advantage of adding thousands more points to your account. Plus, this is an exclusive offering for Blink+ and UWM InTouch because you normally don't get any points for simply signing up for either.
Here are a few examples of how you could use 7,500 points:
15bps incentive on a non-Conquest loan of your choosing – 7,500 points
Waive 10bps re-lock fee on any non-Conquest loan – 6,000 points
Closing gifts for your borrower – 3,500 points
Waive up to $300 tolerance cure – 3,000 points
NMLS Con Ed through Success Track – 1,500 points
So, take a break from all the turkey and the shopping and get Partner Points that can help you grow your business.
*Offer is only valid from Wednesday, November 25 to Monday, November 30 until 11:59PM EST.