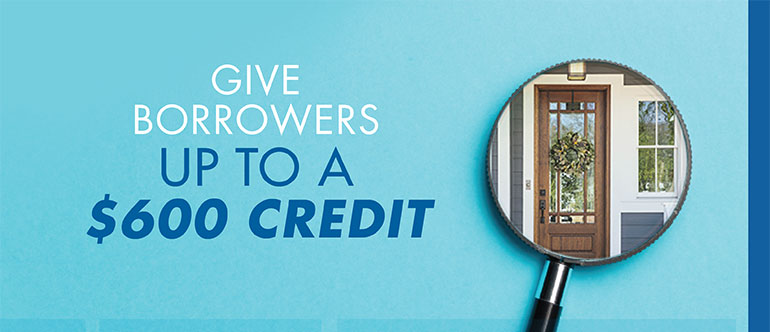 Give Your Borrowers The Credit They Deserve
With purchase season approaching and mortgage rates on the rise, UWM is offering another way to help you win more business. For loans submitted from January 26 through April 30, we will credit your borrowers up to $600 for appraisal costs on all conventional, government and jumbo purchase loans for primary homes when you successfully trigger the CD at Initial Underwrite by following the early CD process. The credit is applicable for any AMC or UWM Appraisal Direct.
With this offering, you can save your borrowers money they can use elsewhere and save, on average, 8 days and one underwriting touch during the loan process. And that's in addition to how it can help you build relationships with real estate agents and gain more referrals along the way.
To learn how to take advantage of the appraisal credit through our CD at Initial Underwrite, watch the video above. And if you have any questions, please contact your UWM Account Executive or join our network today.
Subject to borrower approval. Credit to be issued after closing. Restrictions may apply.